WOMEN OF ACHIEVEMENT AWARDS ANNUAL GALA 2016
WP Theater's 31st Annual Women of Achievement Awards Gala took place June 13, 2016 at the Edison Ballroom. The evening, which was hosted by comedian and playwright Lisa Lampanelli (#StuffedPlay), honored Emmy Award winning actress and activist Martha Plimpton; film, television, and Broadway producer Jenna Segal; and actress, producer, environmentalist, and UNICEF ambassador Trudie Styler.
On hand to perform and present were Kathryn Erbe ("Law & Order"), Heidi Thomas (creator of "Call the Midwife"), Celine Rattray (The Kids Are All Right), Beth Malone ("Fun Home"), Dee Hoty ("Bright Star"), and Monica Bill Barnes and Company, who performed a dance routine to James Brown's "Sex Machine."
WP's Annual Gala celebrates truly outstanding women who have taken risks, pushed limits, and broken ground in a wide variety of fields. WP is thrilled to count these women as allies in our mission to develop, produce, and promote the work of female-identified artists at every stage in their careers.
This slideshow requires JavaScript.
ABOUT THE HONOREES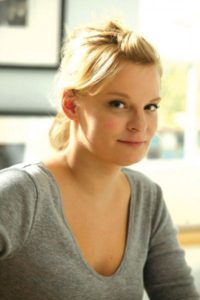 MARTHA PLIMPTON is an Accomplished and Award-winning actress, Martha Plimpton has achieved success across stage, screen, and television.
Plimpton can now be seen starring in ABC's new comedy series "The Real O'Neils." For her work in the telecision series "Raising Hope," she was nominated for an Emmy Award for "Outstanding Lead Actress in a Comedy Series" and twice for a Critics Choice Television Award for "Best Actress in a Comedy." Her memorable TV appearances include "The Good Wife," for which she won the Emmy Award, "Law & Order: Special Victims Unit" for which she earned an Emmy Award nomination, and "How to Make it in America."
Plimpton has appeared in over 30 films, including The Goonies, The Moquito Coast, Running on Empty, Beautiful Girls, Parenthood, 200 Cigarettes, Pecker, Eye of God, and Small Town Murder Songs. She will next be see in the film adaptation of the musical of Hello Again opposite Audra McDonald.
On stage, Plimpton's work has garnered three consecutive Tony Award nominations. In 2014, she starred alongside John Lithgow and Glenn Close in the Broadway revival of Edward Albee's A Delicate Balance. Preiviously, she starred alongside Stockard Channing in Pal Joey for the Roundabout Theater Company, garnering her third Tony Award nomination in as many years, as well as a Drama Desk nomination for "Best Featured Actress in a Musical"and a Drama League nomination. In 2008 Plimpton starred in Top Girls for the Manhattan Theatre Club and received Tony asnd Drama Desk Award nominations, and in 2007, Plimpton appeared in Tom Stoppard's nine hour trilogy, The Coast of Utopia at Lincoln Center Theater, for which she earned a Drama Desk Award, Outer Critics Circle Award, and Tony Award nomination.
Plimpton recently starred in the UK premiere of Jon Robin Baitz's acclaimed play, Other Desert Cities alongside Sinéad Cusack, Peter Egan, Clare Higgins, and Daniel Lapaine at The Old Vic in London, Company opposite Patti LuPone and Stephen Colbert, Shakespeare in the Park's Midsummer Night's Dream, Shining City, The False Servant (Drama League nomination), HurlyBurly, Hobson's Choice (Obie Award, Lortel nomination), and Lincoln Center Theater's production of Shakespeare's Cymbeline. She is also a proud member of Steppenwolf Theatre Ensemble since 1998, where she has appeared in Henrik Ibsen's Hedda Gabler, Tennessee Williams' The Glass Menagerie, Stephen Jeffries' The Libertine opposite John Malkovich, and made her directing debut there with Absolution in 2001. Plimpton lives in New York City.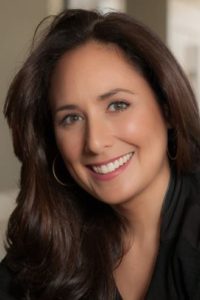 JENNA SEGAL heads Segal NYC, which develops and produces: theater, digital content, television, and film with a focus on female audiences, Currently, she is focused on her new production company Gatherer. Segal was the lead producer on the musical Gigi, starring Vanessa Hudgens and written by celebrated scribe Heidi Thomas ("Call the Midwife," "Cranford"), which enjoyed a sold-out run at Kennedy Center and then moved to the Neil Simon Theater in Broadway's 2015-spring season. She's been featured in Variety, the Star Ledger, the Bergen Record, and the Wall Street Journal as a new producer to watch. Currently, Jenna is an Associate Producer on the web series "Lady Parts" and producer of "Out on the Wing."
After beginning her career in political talk shows in Washington, DC, including CNBC and CNN, Jenna moved to VIACOM networks in both Los Angeles and New York (MTV, VH1, Nickelodeon, Nicktoons) working in Production Management Development and Series on live shows, animation, live events, reality competitions, variety shows, documentaries, live-action gaming, non-fiction programming, extreme sports, and reality programming, where she rose to a position of Director of Production Management Development.
Jenna serves on the Board of Directors for the Birthright Israel Foundation and co-chairs the Board of Directors of the NEXT platform. In the development spirit, she created the successful Passport Program currently implemented at the JCC Manhattan. Segal also served on the Board of Directors of A Better Balance. She is a member of the Broadway League and a Tony Voter, as well as a member of the Central Part Conservancy Women's Committee and Emily's List Majority Council. Jenna has three children and lives with her husband in New York City.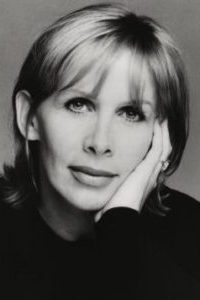 TRUDIE STYLER is an actress, film producer, director, human rights activist, environmentalist, organic farmer, and UNICEF Ambassador. In 1989, Trudie and her husband Sting started the Rainforest Fund, an organization devoted to protecting rainforests and their indigenous peoples in South America, Africa, and Asia, raising more than $30 million for the cause. Trudie produced award-winning documentaries and feature films through her company Xingu films and is now a partner in New York-based production company Maven Pictures, whose first feature Girl Most Likely starred Kristen Wiig, Annette Bening, and Matt Dillon, closely followed by Filth which starred James McAvoy and Black Nativity, which starred Forest Whitaker. Maven Pictures currently has several films in various stages of development and production, including Freak Show based on the bestselling book by James St. James, starring Abigail Breslin and Bette Midler, as well as Wilding, starring Liv Tyler. Trudie has numerous stage credits in both the US and UK, including roles for the RSC. Recent film work includes her highly acclaimed performance in Living Proof and Paul Haggis' The Next Three Days. 
Trudie has made seven highly popular mind-body fitness videos released by Gaiam. She is also an organic farmer and producer of highly acclaimed Italian wines under the il Palagio label which are exported throughout Europe and the US.
ABOUT THE HOST
LISA LAMPANELLI is best-known as "Comedy's Lovable Queen of Mean."
A regular on Comedy Central Roasts and frequent guest on Serius satellite radio's "Howard Stern Show," Ms. Lampanelli has recently written Stuffed, a play that tackles weight, body image, and food issues from the perspective of four different women. The four-person play is the first in a series of four she is penning about issues important to women and will open WP's 2016-2017 Season.
Over her more than 25 years in show business, Ms. Lampanelli has appeared on "The Tonight Show with Jay Leno," "Late Night with David Letterman," "Chelsea Lately," "Jimmy Kimmel Live," "The Dr. Oz Show," "Today," and "Good Morning America," and was also a member of the cast of NBC's "Celebrity Apprentice," Season 5, raising $130,000 for her charity, The Gay Men's Health Crisis. Ms. Lampanelli also made headlines when she donated $50,000 to the GMHC after protesters from the Westboro Baptist Church picketed her comedy show in Topeka, KS in 2011. Ms. Lampanelli has also been nominated twice for Grammy Awards for "Best Comedy Album," and has five one-hour televised specials, including her HBO special "Long Live the Queen."