WOMEN OF ACHIEVEMENT AWARDS ANNUAL GALA 2015
WP Theater's 30th Annual Women of Achievement Awards Gala took place June, 8, 2015 at the Edison Ballroom. The evening, which was hosted by 2 time Tony Award & Emmy Award Winner Bebe Neuwirth, honored Legendary 6 time Emmy Award & 1 time Tony Award winning actress, Tyne Daly; Media Mogul, Stephanie George; and the North American President of P&G, Carolyn Tastad.
On hand to perform and present were Sierra Boggess (The Little Mermaid), Jeb Brown (Beautiful-The Carole King Musical), Terrence McNally (It's Only a Play), Margot Seibert (The Undeniable Sound of Right Now), Amanda Seyfried ("Les Misérables"), and Marlo Thomas ("Nobody's Child")
WP's Annual Gala celebrates truly outstanding women who have taken risks, pushed limits, and broken ground in a wide variety of fields. WP is thrilled to count these women as allies in our mission to develop, produce, and promote the work of female-identified artists at every stage in their careers.
This slideshow requires JavaScript.
ABOUT THE HONOREES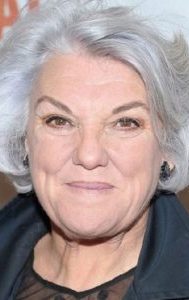 TYNE DALY has been a professional actress since 1963. She is delighted to be back on Broadway in It Shoulda Been You after most recently creating the role of Katharine Gerard in Terrence McNally's 20th Broadway production, Mothers and Sons, for which she was nominated for a Tony Award and an Outer Critics Circle Award.
She holds the record for the most Emmys won by a dramatic actress with 6 Emmys for her work on "Judging Amy," "Christy," and "Cagney and Lacey." Among her many other honors she won the Tony, Drama Desk and Outer Critics Circle Awards for her performance as Madame Rose in Gypsy, she received a star on the Hollywood Walk of Fame and in 2011 she was inducted into the American Theater Hall of Fame.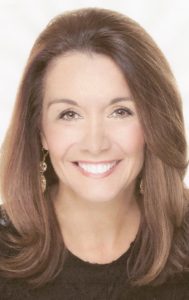 STEPHANIE GEORGE returned to Fairchild in February 2015 as Vice Chairman of Fairchild Fashion Media. Most recently, George was Executive Vice President and Chief Marketing Officer at Time Inc. George oversees the business management of all Fairchild print and digital properties. George's appointment marks a return to her publishing roots, having joined WWD in 1988 as a sales representative. George quickly rose through the publishing ranks, ultimately serving as President of WWD and Executive Vice President of Fairchild. In those roles, George was instrumental in driving some of WWD's most dramatic growth years, overseeing the launch of numerous new revenue streams and special editions. George currently serves as a non-executive director of the Burberry Group and is on the board of the Miss America Organization. George lives in Upper Montclair, N.J. with her husband, William Lenchinsky, and their daughter, Ali.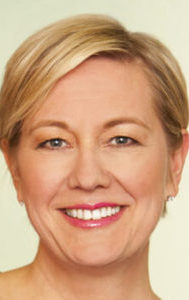 CAROLYN TASTAD leads P&G's more than $32 billion business in the US, Canada and Puerto Rico; the largest and most profitable market. In addition to running operations in North America, Carolyn leads P&G's Corporate Women's Leadership Team, whose mission is to influence systemic change in a way that continues to create an environment where women can succeed at P&G. Carolyn has been with P&G for more than 30 years and has worked across all of P&G's core businesses and channels, including regional, national and multi-national responsibilities, with significant experience in P&G's Beauty business. She currently serves on the Board of Trustees for Cincinnati Museum Center and previously chaired the Board of Directors for INROADS Canada, a non-profit organization dedicated to the development and corporate placement of visible minority and Aboriginal youth.
ABOUT THE HOST
BEBE NEUWIRTH Over the course of her distinguished career, Bebe Neuwirth has achieved extraordinary success in theatre, television and film. Broadway: The Addams Family, Fosse, Chicago (Tony, Drama Desk, Astaire, Outer Critics' Circle and Drama League Distinguished Performance of the Year Awards), Damn Yankees, Sweet Charity (Tony Award), Little Me, Dancin', A Chorus Line (Broadway debut). Select Off-Broadway: The Golden Age (MTC), Everett Beekin (Lincoln Center), Here Lies Jenny (Zipper), Writer's Block (Atlantic). Television: "Madam Secretary", "The Good Wife", "Blue Bloods", "Cheers" (Two Emmy Awards), "Frasier" (Emmy Nomination), "Dash and Lilly" (Emmy Nomination). Film: Say Anything, Green Card, Bugsy, Jumanji, Summer of Sam, Liberty Heights, Celebrity, and Tadpole. Awards (partial): CTFD Rolex Dance Award, the Dance Magazine Award, Sarah Siddons Society Award, among others. Bebe is a vice-chair of The Actors Fund, for whom she founded a program called the Dancers' Resource—a program aimed at relieving the particular emotional and physical challenges faced by dancers.