THE NEW KILROYS LIST IS HERE!!!

WP theater is so thrilled to see all of these brilliant women of color celebrated!
Even more exciting, all of our current, eligible, 2016-2018 WP Lab members, D Lavinia Grays, Sylvia Khoury, and Leah Nanako Winkler are front and center, alongside our rock star Lab alums Carla Ching, Dipika Guha, Soon He Stanton, and, Lauren Yee.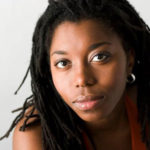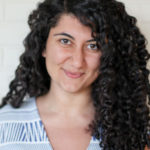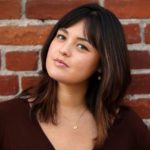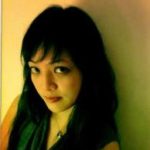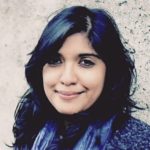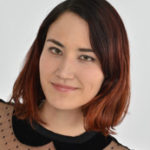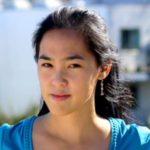 We at WP Theater would like to thank the Kilroys for taking action to achieve gender parity in theater and for their celebration of this work, particularly WP board member and warrior, Kelly Miller
The complete Kilroys List for 2017 is below. Click here for show descriptions:
Cambodian Rock Band by Lauren Yee
The Great Leap by Lauren Yee
Yoga Play by Dipika Guha
Thirst by C.A. Johnson
Blks. by Aziza Barnes
If Pretty Hurts Ugly Must Be a Muhfucka by Tori Sampson
Is God Is by Aleshea Harris
We, the Invisibles by Susan Soon He Stanton
Queen by Madhuri Shekar
The Opportunities of Extinction by Sam Chanse
Hang Man by Stacy Amma Osei-Kuffour
Last Night and the Night Before by Donnetta Lavinia Grays
El Huracán by Charise Castro Smith
Two Mile Hollow by Leah Nanako Winkler
Black Super Hero Magic Mama by Inda Craig-Galván
Endlings by Celine Song
Eve's Song by Patricia Ione Lloyd
To the Yellow House by Kimber Lee
Florissant & Canfield by Kristiana Rae Colón
Les Freres by Sandra A. Daley-Sharif
Redwood by Brittany K. Allen
The Homecoming Queen by Ngozi Anyanwu
Burned by Amina Henry
Hatefuck by Rehana Lew Mirza
Magic City or Julie in Basel by Hilary Bettis
Nomad Motel by Carla Ching
Noura by Heather Raffo
Usual Girls by Ming Peiffer
Azul by Christina Quintana
Breach by Antoinette Nwandu
How to Catch Creation by Christina Anderson
Nike, or We Don't Need Another Hero by Ngozi Anyanwu
Selling Kabul by Sylvia Khoury
Somebody's Daughter by Chisa Hutchinson
The Paper Dreams of Harry Chin by Jessica Huang
The Thanksgiving Play by Larissa FastHorse
Unreliable by Dipika Guha
The Kilroys is made up of playwrights and producers Zakiyyah Alexander, Bekah Brunstetter, Sheila Callaghan, Carla Ching, Annah Feinberg, Sarah Gubbins, Laura Jacqmin, Joy Meads, Kelly Miller, Meg Miroshnik, Daria Polatin, Tanya Saracho, and Marisa Wegrzyn.