2015 Women of Achievement Awards Gala
Celebrating 2015's Game-Changing Women!
HONORING Tyne Daly, Stephanie George & Carolyn Tastad
HOSTED by Bebe Neuwirth
Monday, June 8, 2015
The Edison Ballroom, 240 West 47th Street, New York City
Read about the 2015 WOMEN OF ACHIEVEMENT AWARDS GALA at WWD.com, Playbill, Theatermania, and the Daily Mail UK and go behind-the-scenes on the red carpet with gala presenter Amanda Seyfried and Thomas Sadoski here.
View the Gala photo album here and experience the celebration in honor of Tyne Daly, Stephanie George, and Carolyn Tastad.
2015 Gala Supporters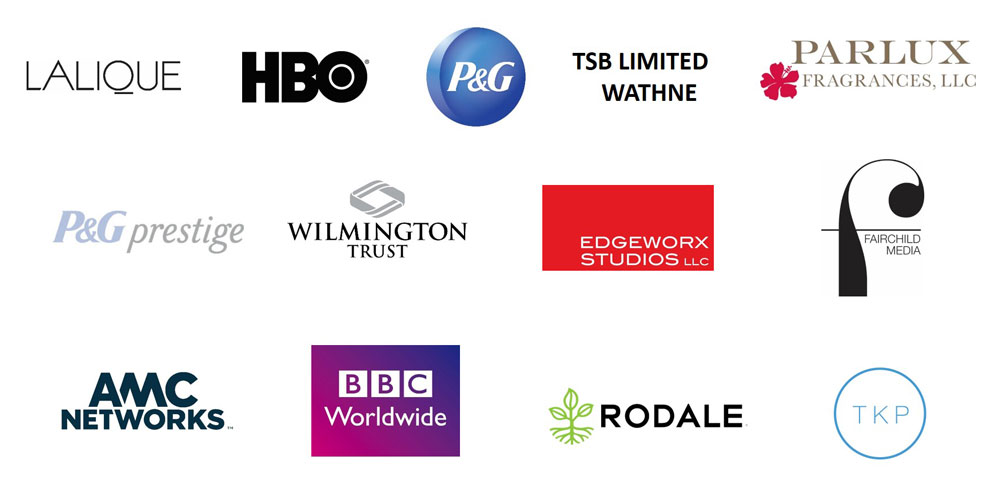 Special thanks to The Numad Group and The Hughes Group for supporting the gala.
---
Each year WP honors truly outstanding women who have taken risks, pushed limits, and broken ground in a wide variety of fields, celebrating their unique accomplishments. Over the past 30 years, WP Theater has paid homage to luminaries such as Gloria Steinem, Audra McDonald, Eve Ensler, Estelle Parsons, Whoopi Goldberg, Lucia Hwong Gordon, Vanessa Redgrave, and Chita Rivera, to name but a few. Our Women of Achievement Awards delivers an inspiring, entertaining, star-studded night that celebrates the accomplishments of vital women across many disciplines in New York and beyond.
Sponsorship and support of WP's premier event complements WP Theater's unwavering commitment to develop, produce, and promote the work of female theater artists at every stage in their careers.
2015 HONOREES
TYNE DALY
STEPHANIE GEORGE
CAROLYN TASTAD
Tony Award and Six-time
Emmy Award-winner Cagney & Lacey, Gypsy,
It Shoulda Been You
Fairchild Fashion Media
President and Vice Chairman
Procter & Gamble
Group President,
North America
TYNE DALY
American stage and screen actress Tyne Daly has won six Emmy Awards for her brilliant work on television in Cagney & Lacey, Christy and Judging Amy, a Tony Award for her star turn in Gypsy on Broadway, and is a 2011 American Theater Hall of Fame inductee. Ms. Daly is currently starring in Broadway's It Shoulda Been You.
STEPHANIE GEORGE
Stephanie George oversees business management of all Fairchild Fashion Media's print and digital properties including Women's Wear Daily, M Collections magazines, Beauty Inc., Footwear News and Fairchild's Summits and events. Ms. George returned to Fairchild as President and Vice Chairman in February 2015, having previously served as publisher of Women's Wear Daily and Executive Vice President and Chief Marketing Officer at Time Inc.
CAROLYN TASTAD
Carolyn Tastad leads P&G's more than $32 billion business in the US, Canada and Puerto Rico; the largest and most profitable market.  In addition to running operations in North America, Carolyn leads P&G's Corporate Women's Leadership Team, whose mission is to influence systemic change in a way that continues to create an environment where women can succeed at P&G.
GALA HOST, PRESENTERS & PERFORMERS

The 2015 Women of Achievement Awards Gala will be hosted by Two-time Tony and Emmy Award winner BEBE NEUWIRTH and feature special guest appearances by Broadway's brightest, including SIERRA BOGGESS (The Little Mermaid, It Shoulda Been You), JEB BROWN (The Undeniable Sound of Right Now, Beautiful – The Carole King Musical), Four-time Tony and Emmy Award winner TERRENCE MCNALLY (It's Only a Play, The Visit), MARGO SEIBERT (The Undeniable Sound of Right Now, Rocky), Screen Actors Guild Awards nominee AMANDA SEYFRIED (The Way We Get By, Les Misérables), and Four-time Emmy Award, Golden Globe, and Grammy Award winner MARLO THOMAS.
2015 GALA COMMITTEE
Gala Co-Chairs: Annette Green & Donald J. Loftus
Sandy Ashendorf, Cassandra Del Viscio, Jessica R. Jenen, Onute Miller, Arlene Scanlan, and S. Jean Ward, Esq.