Get to Know IRONBOUND's SHILOH FERNANDEZ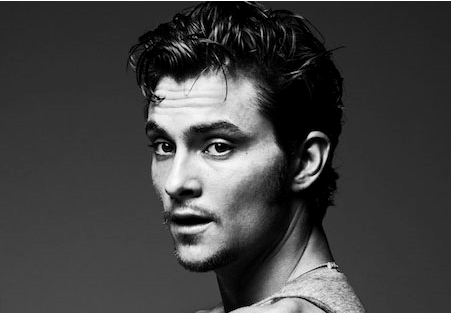 SHILOH FERNANDEZ is VIC
"…I'm just tryin to help." – Vic
Shiloh Fernandez grew up in the small Northern California town of Ukiah. He moved to Los Angeles and has been in several major motion pictures and television productions including starring opposite Amanda Seyfried in "Red Riding Hood," Shailene Woodley in "White Bird in a Blizzard," and  alongside Zac Efron and Emily Ratajkowski in "We Are Your Friends."  In 2015, Shiloh made his debut as a producer and screenwriter in the independent thriller "Queen of Carthage," in which he also starred in opposite Oscar-nominated actress Keisha Castle-Hughes ("Whale Rider"). Shiloh's latest movie "Long Nights Short Mornings" recently premiere at the 2016 SXSW festival. Shiloh is making his New York stage debut in Rattlestick Playwrights Theater's and WP Theater's premiere of the award-winning and critically acclaimed IRONBOUND by Martyna Majok and directed by Daniella Topol.
Follow Shiloh @shilohfernandez #IronboundPlay #Immigrant
Watch the trailer for his latest movie here: LONG NIGHTS SHORT MORNINGS.