BroadwayWorld.com Features WP's New Season!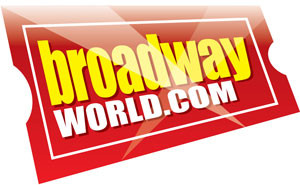 Sarah Ruhl's DEAR ELIZABETH to Launch Women's Project Theater's 2015-16 Season at New Home
Women's Project Theater, under the leadership ofProducing Artistic Director Lisa McNulty and Managing Director Maureen Moynihan, just announced the 2015-2016 Season and the beginning of its three-year residency at the McGinn/Cazale Theater (2162 Broadway, at 76th Street), creating an artistic home for women in theater.
"I'm thrilled for WP Theater to set down roots in this wonderful space with such a storied theatrical history, and to bring all of these brilliant women together in one season," said McNulty. "Our upcoming season features such an exciting range of talent: from Sarah Ruhl, one of our most treasured and accomplished writers; to Martyna Majok, who is making her Off-Broadway debut; to a festival fully dedicated to new work from the emerging artists of the WP Lab. This is the essence of what WP Theater does-creating a theatrical home where female-identified artists are welcome at every point in their careers, a place where women's voices are central. I'm also really excited to partner with The Kilroys and The Lilly Awards this year on a series of events that will celebrate all of these invaluable organizations under WP Theater's new roof. With the generous support of The Royal Little Family Foundation, WP has been given the opportunity to make 76th & Broadway the destination for some of the most exciting new theater in town."
WP Theater's inaugural season at the McGinn/Cazale Theater will commence with the New York premiere of DEAR ELIZABETH, written by two-time Pulitzer Prize nominee and Tony Award nominee Sarah Ruhl (The Oldest Boy, In the Next Room, or the vibrator play), directed by Kate Whoriskey (Ruined, Sweat) from October 26 to December 5, 2015. Drawn from the famed correspondence between Elizabeth Bishop and Robert Lowell – two of the twentieth century's most brilliant poets – DEAR ELIZABETH tells a tale of unconventional friendship and intimacy that spanned thirty years and more than 400 letters, with postmarks from Maine to Key West, from London to South America. Performed with a rotating cast of the theater community's most brilliant and beloved performers – to be announced shortly – DEAR ELIZABETH is an insightful and impassioned examination of Bishop and Lowell's lives, their work, and the true nature of friendship.
In a co-production with Rattlestick Playwrights Theater, IRONBOUND by Martyna Majok (Petty Harbor), directed byDaniella Topol (When January Feels Like Summer, Row After Row) will make its New York Premiere March 2 – April 10, 2016 at Rattlestick Playwrights Theater. IRONBOUND is a darkly funny, heartbreaking portrait of a woman for whom love is a luxury – and a liability – as she fights to survive in America from award-winning playwright Martyna Majok. At a bus in a run-down New Jersey town, Darja, a Polish immigrant cleaning lady, is done talking about feelings; it's time to talk money. Over the course of 20 years, three relationships, and three presidents, Darja negotiates for her future with men who can offer her love or security, but never both.
To cap off the first year at the McGinn/Cazale Theater, WP Theater will present the first-ever WP PIPELINE FESTIVAL in which WP Lab playwrights, directors and producers' two-year residency culminates in the presentation of five brand new plays – written, directed and produced by the fifteen women of the WP Lab – from March 24 to April 23, 2016. As the artistic heart of WP Theater, the Lab provides rising stars in the industry with a vital professional network, entrepreneurial and leadership training, rehearsal space, and most significantly, tangible opportunities for the development and production of bold new work for the stage. The Lab artists featured in the inaugural WP PIPELINE FESTIVAL are:
Writers: Sarah Burgess, Monet Hurst-Mendoza, Martyna Majok, Riti Sachdeva, Susan Soon-He Stanton
Directors: Adrienne Campbell-Holt, Lee Sunday Evans, Sarah Krohn, Danya Taymor, Tamilla Woodard
Producers: Rachel Karpf Reidy, Pearl Kermani, Kristen Luciani, Liz Olson, Rachel Sussman
Some recent successes by WP Lab artists include: Director Adrienne Campbell-Holt's theater company Colt Coeur's production of Dry Land, by Ruby Rae Spiegel, earned rave reviews from New York's top critics and was listed as one of New York Post's Top 10 theater experiences of 2014. Playwright Majok's IRONBOUND is a part of the 2015-2016 WP season, Lee Sunday Evans earned a 2015 Obie Award for her direction of A Beautiful Day in November on the Banks of the Greatest of the Great Lakes (New Georges, in association with WP Theater) and Sarah Burgess's play, Dry Powder, is slated for the 2015-2016 season at the Public Theater, directed by Thomas Kail.
In addition to the two New York play premieres and WP PIPELINE FESTIVAL, WP Theater will also produce a series of events with other gender-focused theater and advocacy organizations, including The Kilroys (thekilroys.org) and The Lilly Awards (www.thelillyawards.org). WP Theater is invested in making its new artistic home a place where the theater community can come together to celebrate women's talents and voices onstage. Details on these events to follow.
For details on WP subscriptions, visit WWW.WPTHEATER.ORG or call (212) 765-1706. WP Theater makes its home at the McGinn/Cazale Theater thanks to the generous support of The Royal Little Family Foundation.
WOMEN'S PROJECT THEATER (WP) is the nation's oldest and largest theater company dedicated to developing, producing and promoting the work of female theater artists at every stage in their careers. WP Theater supports female-identified theater artists and the world-class, groundbreaking work they create, and provides a platform where their voices can be heard and celebrated on the American stage.
Founded in 1978 by visionary producer, Julia Miles, WP has been the launching pad for many of our nation's most important theater artists. Eve Ensler, María Irene Fornés, Katori Hall, Pam MacKinnon, Lynn Nottage andLeigh Silverman, among many, many others, all found early artistic homes here. Throughout its 38 year history, WP has produced over 600 main stage productions and developmental projects, and published 11 anthologies of plays. No other producing institution in the country can claim this kind of ongoing history of advocacy and support for women in the theater, and we look ahead to the next generation of artists who will also begin their careers here.
WP Theater accomplishes its mission through several fundamental programs: the WP Lab, a two-year mentorship and new play development program for women playwrights, directors, and producers; the Playwright In Residence commissioning program; the Developmental series; and the Main Stage series, which features a full season of Off-Broadway productions written and directed by extraordinary theater artists.
Lisa McNulty (Producing Artistic Director). Lisa is about to enter her second season as Producing Artistic Director of Women's Project Theater. Lisa comes to WP from Manhattan Theatre Club, where she served as Artistic Line Producer for eight seasons, working on more than 30 productions both on and off Broadway, including plays byLynn Nottage, Sarah Treem, Harvey Fierstein, and Tarell Alvin McCraney, among many, many others. Lisa has a long history with WP Theater. She was originally hired by the company's founder, Julia Miles, as the Literary Manager from 1997-2000, where she dramaturged work by María Irene Fornés, Julie Hébert, and Karen Hartman, among others. In 2004, she returned to WP as its Associate Artistic Director where she served as the company's casting director and literary manager and again ran WP's Playwrights Lab. Her independent producing career includes projects with Sarah Ruhl, Todd Almond, and Lucy Thurber, all at 13P. Lisa has also served as the Producing Associate at the McCarter Theatre, acting as Line Producer on McCarter's mainstage, as well as developing McCarter's commissioned short series.
Maureen Moynihan (Managing Director) Maureen started her career in Chicago working for the Steppenwolf Theatre Company and commercial producer Fox Theatricals. Prior to joining WP Theater, Maureen spent over a decade working for Blue Man Productions in several positions including serving as their Executive Director for five North American Productions. Since moving to New York, she has worked for several nonprofit and commercial organizations including Manhattan New Music Project, York Theatre Company and the immersive theatrical experience Queen of the Night.
Selected through a highly competitive process, the WP Lab is the only program in America putting playwrights, directors, AND producers together in the same room. Providing both professional development and leadership training, Lab participants obtain executive coaching, make professional contacts, and receive training that proves invaluable to their development. The benefits of the WP Lab extend well beyond the two-year residency. Having forged strong working relationships in the Lab, both with fellow Lab artists and outside professional contacts, Lab artists continue to work together and with other brilliant voices in the artistic collective long after their official residency ends. WP's top priority is to achieve a standard of excellence for these artists, advocating for women by producing stellar work featuring extraordinary talent.
For more information on WP's New Season click here.