OUR ANNUAL GALA – WOMEN OF ACHIEVEMENT AWARDS
MONDAY, MARCH 27
HONORING
DEBRA MESSING
Emmy Award-Winning Actress & Activist
ANN M. SARNOFF
 President, BBC Worldwide North America
with the
WOMEN OF ACHIEVEMENT AWARDS
6:30 pm Cocktails
8:00 pm Dinner
9:00 pm Awards and Performances
THE EDISON BALLROOM
240 West 47th Street, New York City
Festive Cocktail Attire
GALA CO-CHAIRS
Sandy Ashendorf
Fernando Garip
GALA VICE-CHAIRS
BBC Worldwide North America
Annette Green
Parlux
Richard Sarnoff
Craig Thompson
WP's Annual Gala celebrates truly outstanding women who have taken risks, pushed limits, and broken ground in a wide variety of fields. This year, we are pleased to honor leaders committed to advancing women's narratives and to sharing women's voices on stage, in film and on television. WP is thrilled to count these women as allies in our mission to develop, produce, and promote the work of female-identified artists at every stage in their careers. For more information click here.
917.818.0572 | RSVP@wptheater.org  | #WPAwards
---
About the Honorees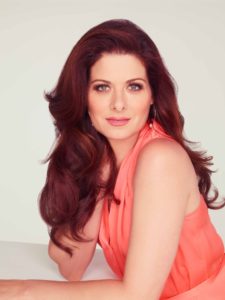 Debra Messing
Emmy Award-Winning Actress & Activist
Debra Messing is best known for her role on NBC's Emmy Award-winning and Golden Globe-nominated comedy series Will & Grace.
This January, NBC ordered ten episodes of a Will & Grace revival with the entire original creative team, which is scheduled to air during the 2017-18 television season.
Most recently, Messing starred in the NBC series The Mysteries of Laura, which premiered in 2014. In 2012 and 2013, Messing starred as Julia Houston in NBC's Smash, a musical drama about the creation of a new Broadway show. In 2014, Messing made her own Broadway debut in the Tony Award-nominated production of John Patrick Shanley's Outside Mullingar. Other theater credits include Donald Marguiles' Pulitzer Prize finalist Collected Stories, and Paul Rudnick's Off-Broadway play The Naked Truth.
Messing's film work includes the box office hit Along Came Polly and The Wedding Date. Messing starred in The Women and the family comedy, Nothing Like The Holidays. She also co-starred in Woody Allen's Hollywood Ending, and The Mothman Prophecies. Messing won a Best Featured Actress Award for her work in the 2015 Indie drama Like Sunday Like Rain.
In 2017, Messing will star as Marjorie Houseman in ABC's three-hour remake of Dirty Dancing, premiering May 24th.
Messing is the Global Health Ambassador for Population Services International (PSI) focusing on HIV/AIDS. She has traveled extensively in Africa in this role and in 2010 testified before the House Foreign Affairs sub-committee on Africa and Global Health. She was also a key speaker at the 2012 AIDS conference in DC. Other charities Messing supports include HRC (Human Rights Campaign), Everytown for Gun Safety, and Joyful Heart Foundation. She was honored with The Trevor Life Award for her contributions to the LGBT community.
Messing attended Brandeis University and received her MFA from NYU. She resides in New York.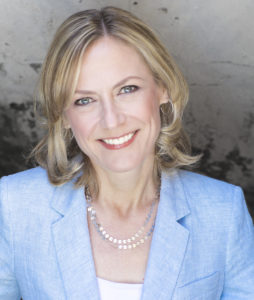 Ann M. Sarnoff
President, BBC Worldwide North America
As President, BBC Worldwide North America, Ann Sarnoff is responsible for driving growth and profit across the company's business divisions in the U.S. and Canada including BBC Worldwide Productions, linear and digital program sales, home entertainment, licensing, live events, film and BBC.com.  She also oversees the amplification of BBC Worldwide's global brands Top Gear, Doctor Who, and the natural history brand BBC Earth.
Previously Sarnoff was President of Dow Jones Ventures and Senior Vice President of Strategy where she was responsible for leveraging the assets of Dow Jones to create new businesses, and overseeing corporate strategy and business development.  Before that she was COO for the Women's National Basketball Association.  During her ten years at Viacom, Sarnoff was Nickelodeon's Executive Vice President for Consumer Products and Business Development, and subsequently, became COO for VH1 and CMT.  While at Viacom Sarnoff helped launch new cable channels TV Land, Noggin and VH1 Classic, and built Nickelodeon consumer products into a multi-billion dollar business at retail.
Sarnoff holds a BS from Georgetown University's McDonough School of Business and an MBA from Harvard Business School.  She sits on the board of HSN, Inc., a $3B interactive multi-channel retailer. Sarnoff recently joined the board of Georgetown University. She is the vice president of The Women's Forum of New York and the vice-chair of the advisory board of the McDonough School of Business at Georgetown. She also serves on the board of the Harvard Business School Women's Association of New York, the advisory board of British American Business, and the Digital Task Force for New York Public Radio. For the past six years, Sarnoff has been named one of the Most Powerful Women in Cable by CableFAX Magazine. She has two children, and lives in New York City with her husband.
Check out 2016's gala…
WP Theater's 31st Annual Women of Achievement Awards Gala took place June 13, 2016 at the Edison Ballroom. The evening, which was hosted by comedian and playwright Lisa Lampanelli (#StuffedPlay), honored Emmy Award winning actress and activist Martha Plimpton; film, television, and Broadway producer Jenna Segal; and actress, producer, environmentalist, and UNICEF ambassador Trudie Styler.
On hand to perform and present were Kathryn Erbe ("Law & Order"), Heidi Thomas (creator of "Call the Midwife"), Celine Rattray (The Kids Are All Right), Beth Malone ("Fun Home"), Dee Hoty ("Bright Star"), and Monica Bill Barnes and Company, who performed a dance routine to James Brown's "Sex Machine."